LVEM Applications in Life Sciences
High contrast TEM, SEM and STEM images of samples such as liposomes, phages, bacteria or biological thin sections.
LVEM Applications in Material Sciences
Rapid, highly detailed nanoscale images of samples such as nanoparticles, graphene, polymers and quantum dots.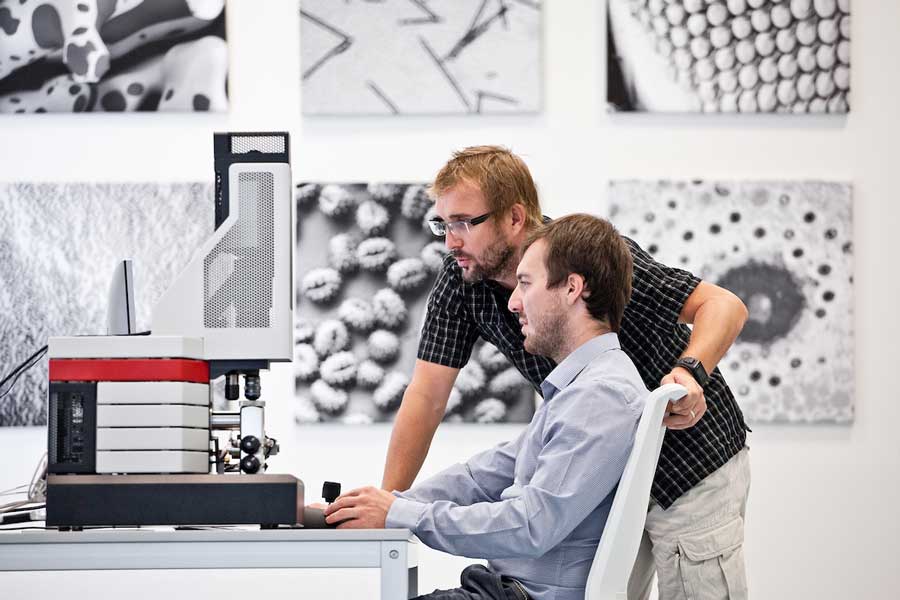 Nanoscale from your benchtop
LVEM5 Benchtop Electron Microscope
LVEM25 Compact Electron Microscope
The LVEM25 is the newest and most powerful Low Voltage Electron Microscope, built on an enhanced technology platform and designed to work with conventionally prepared samples.
Low Voltage Electron Microscopy
Delong is proud to be the world leader in Low Voltage Electron Microscopes (LVEM) with 5kv and 25kV systems.

Delong is the only company offering Transmission Electron Microscopes (TEM) in compact and benchtop formats.

Delong continues to explore the benefits of low voltage-high contrast imaging in both material science and life science applications.

Institutions who trust Delong LVEM electron microscopes for their research